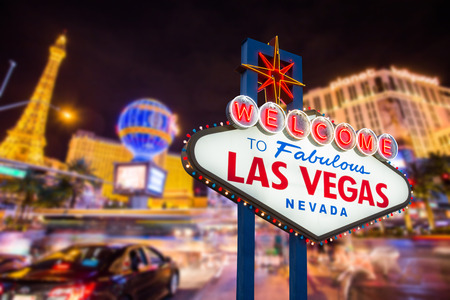 Las Vegas is one of the most popular tourist destinations in the world, famous for its luxurious hotels, casinos, nonstop nightlife, entertainment, dining, culture and more! It's also one of the most populated cities in the country—home to over 600,000 people.
Between the consistent influx of travelers and high volume of residents, traffic is almost always hectic. If you're not familiar with the area, getting around the city can be overwhelming. Fortunately, there are some great transportation options available to help you experience everything Las Vegas has to offer!
1) The Monorail
The Las Vegas Monorail is a quick and relatively inexpensive way to travel along the Strip. It runs from Sahara Avenue to the MGM Grand with seven stops along the way. Fare is $5 for a single ride, or you can buy a one or multi-day pass at various rates.
The Monorail is a convenient transportation option because, without the hassle of traffic, you can journey from one end of the Strip to the other in only 15 minutes.
It's great for moving between hotels and anyone attending an event at the Las Vegas Convention Center. Just keep in mind that this is not a 24-hour service. If you're staying or traveling off the Strip, the Monorail does offer free shuttles to a number of off-the-Strip hotels, so be sure to inquire about them wherever you're staying!
2) Taxi & Ride Share
Taxis are one of the most popular and prevalent forms of transportation in Vegas. You'll find ranks of cabs sitting outside most hotels Downtown and on the Strip at any given time. There are always plenty of drivers available at all hours to get you anywhere you need to go.
Be aware, however, that you are not allowed to hail a taxi from the street in Vegas. Any bar, restaurant, or other business you're at will be happy to call one for you though!
Ridesharing is another useful way to get around the city.
With the rise of apps like Uber and Lyft, ridesharing has become standard in most areas, and Las Vegas is no exception. Request a ride through your app and then meet your driver at the specified pickup location—most resorts Downtown or on the Strip have designated spots for this.
Don't forget to be mindful of surge pricing though, so you don't end up paying an arm and a leg to travel a mile down the road.
4) RTC Bus Network
The bus system in Las Vegas is one of the best (and cheapest!) ways to get around the city! As a tourist, your two main buses will likely be the Deuce and the Downtown Express, which travel along Las Vegas Boulevard and connect the Strip and Downtown respectively. Both lines run 24/7 and make stops every 15 minutes.
Keep in mind that buses in Vegas require exact fare, which can be purchased through an app, on-board or at ticket vending machines. A 2-hour pass costs $6, 24 hours is $8, and select vending machines have 3-day passes available for $20. Children age five and under ride free.
Las Vegas Bus Sales is committed to providing vehicles that ensure tourists and residents alike can get anywhere they need to go in this incredible city and beyond! Our inventory of new and pre-owned buses are available for sale online, at our Las Vegas facility, and through our sister company just outside of Seattle, Washington.
Contact our experts today to find the right bus for your needs and budget!