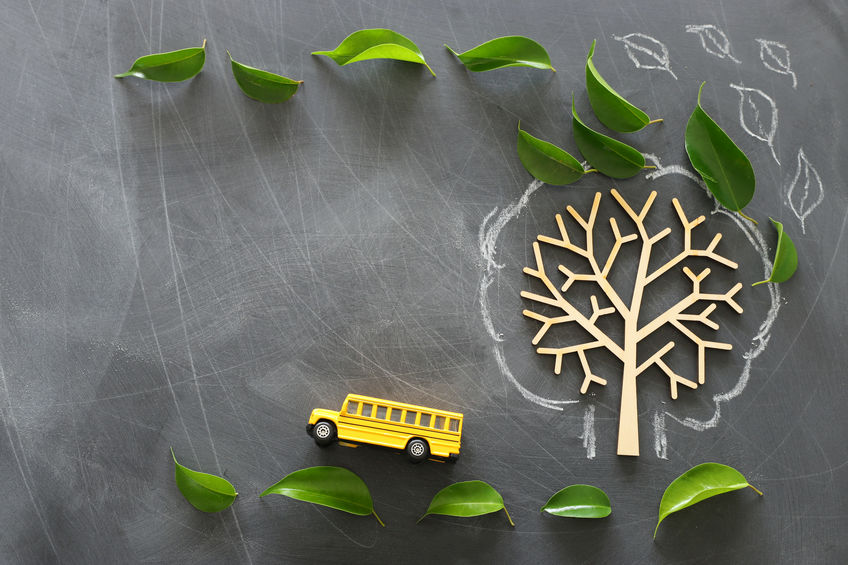 Sustainability is becoming more and more important to modern day consumers, which means it's also becoming increasingly important to modern day businesses. The good news for those who work in the bus industry is that you already have a leg up as one of the greener modes of transportation available. Of course, that doesn't mean there isn't room to improve.
There are always opportunities for reducing the impact of your bus business has on the environment. Not only are these sustainable changes something you can feel good about, but they will also make your buses more appealing to customers who are making an effort to be greener too. Let's take a look at some of the steps your bus company can take to become eco-friendlier!
Ditch the paper.
Going paperless is an easy way to make your operation more sustainable. On the customer-facing end, offering electronic tickets and online bus schedules will cut down on paper and is often more convenient for passengers anyway. On the business end, make the switch to electronic records, direct deposit paychecks, and other electronic substitutions that reduce or eliminate the need to use and waste paper. Any paper you do have to use should be recycled.
Use larger vehicles.
The more passengers you can fit on your buses, the smaller the carbon footprint of each vehicle becomes. Along these same lines, you'll also want to make every effort to fill your vehicles to capacity. This may not always be feasible for public transportation organizations, but private companies will have more control over filling vehicles. For example, you could impose a minimum party size requirement for larger vehicles and reserve smaller buses for smaller parties.
Keep your fleet well-maintained.
The more efficiently your buses are running, the more efficiently they're using energy. Issues that reduce a bus's gas mileage or make the engine dirty increase air pollution by increasing the amount of time vehicles are on the road and the number of pollutants being released into the atmosphere. Keeping up with regular maintenance, routine inspections, and emissions evaluations ensures buses are running as efficiently as possible, minimizing their environmental impact.
Inquire about bus lanes.
Ask your city about creating or designating lanes on major roads and highways specifically for buses to use. This can help the environment in several ways. First, it makes bus routes faster and more efficient, reducing vehicle time on the road and air pollution. Second, when buses travel faster, they become more appealing to customers, which will reduce the number of single-passenger vehicles on the road. If a bus lane is not feasible, you can at least take the time to review your current bus routes and look for opportunities to make them more efficient.
Consider investing in alternative fuel buses.
As a result of the rising focus on sustainability, there are several alternative fuel sources in the transportation market that are better for the environment than gas or diesel. A few examples of alternative fuel sources for buses include electricity, biodiesel, hydrogen, propane autogas (PAG), and compressed natural gas (CNG). While it's likely not practical or financially possible to switch your entire fleet at once to greener fuel power, you can look into slowly replacing vehicles or retrofitting the ones you already have.
Las Vegas Bus Sales is committed to being the best and largest provider of new and used shuttle, coach, school, and transit buses on the West Coast and across the country. We ensure the buses we offer are running as efficiently as possible, so you can get them on the road right away and feel confident you're doing all you can to make your business sustainable. Our inventory includes a wide range of sizes, brands, makes, and models to meet the needs of any operation.
Contact us today to request more information about our new and used vehicles!