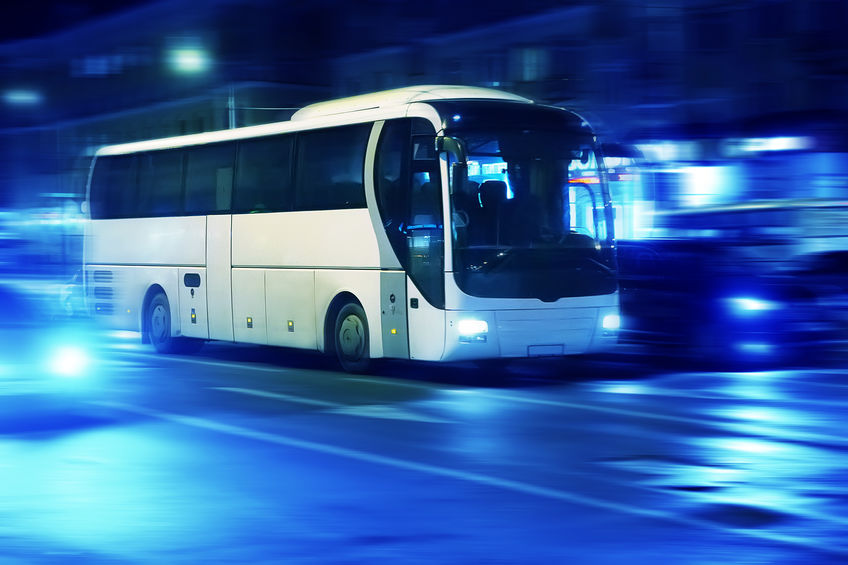 Overnight buses have long been the best friend of the budget traveler. They're a cheap alternative to flying for reaching your destination, plus they save you even more money by doubling as your accommodations for the night.
The downside to the overnight bus is that it's not exactly easy to get a good night's sleep when you're subject to the bumpy road and crowd of fellow travelers. Although buses have come a long way in the quality of their facilities and amenities, you'll still want to take some steps to prepare for your overnight trip.
Here are our top tips for making your overnight bus experience as smooth and comfortable as possible!
Do a little research before you book your ticket.
Since you're probably taking an overnight bus to save money, you may instinctively opt for the cheapest ticket. Sometimes, however, when you know your trip will be long and you're counting on getting some decent sleep, it's worth paying more for a little extra quality and comfort.
Before you book your trip, research different overnight bus companies, looking into their reputation, reviews, and the route you'll be taking. Consider whether it's worth bumping up your ticket to first class. Or, perhaps you'd even be better off on a day bus if the stops you're making will be frequent and therefore disruptive to your sleep, or in areas that are unsafe at night.
Arrive early to nab the best seat.
A majority of overnight buses are first come, first served, as opposed to providing designated seats with your ticket. Getting to the station early to line up first gives you the best chance at getting an optimal sleeping spot.
Your best bet for getting some decent shuteye is usually in a window seat located toward the middle of the bus. Your ride will be less bumpy in the middle and having the window to lean on will make it easier to relax and get comfortable. Plus, if you can't fall asleep, at least you'll have a view.
Pack for warmth and with sleeping essentials to keep you comfortable.
When packing for an overnight bus trip, think about what you need to get the best quality and quantity of sleep given the circumstances. For example, buses get pretty cold at night, especially when the AC is blasting. You're not going to be able to fall or stay asleep if you're too busy shivering, so dress in comfy layers to account for changing temperatures. You're definitely going to want a blanket too.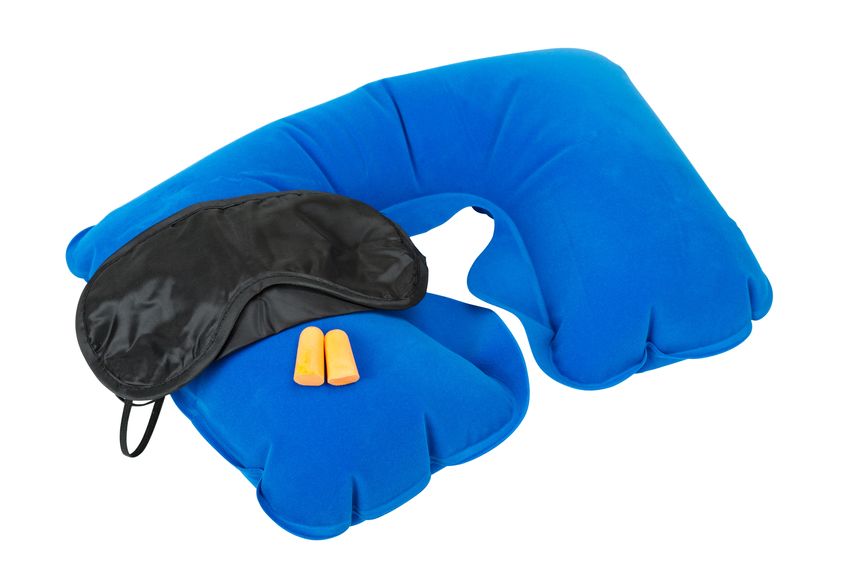 A few other sleeping essentials to add to your packing list:
Neck pillow
Eye mask
Headphones or earplugs
Motion sickness medication
Sleep aids (melatonin, over the counter products)
Don't forget snacks and entertainment too.
You might think you won't need as many things to eat or do since you plan on sleeping through your overnight bus trip, but realistically that's not true. You probably won't sleep as well as you hope, so it's best to prepare with other items to keep you busy. Also, if your stomach is growling 4 hours into your 12-hour bus ride, you're not going to get much sleeping done anyway.
Along with your sleeping essentials, throw some easy travel snacks and activities in your overnight bus bag. Trail mix, granola, and protein bars are a few easy options to keep you satiated—and don't forget your water or electrolyte-filled beverage to keep you hydrated. Charge your phone ahead of time and download a movie, e-book, playlist or podcast, and some games to keep you occupied.
Keep your valuables close.
Leaving your valuables (phone, keys, wallet, etc.) unattended and accessible while you sleep on a bus full of strangers is not the best idea. You'll sleep far more soundly knowing your belongings are well-protected.
Before you try to fall asleep, arrange your bag so that it is out of reach or anyone trying to get to it would wake you up. Try wrapping it around your arm, leg, or even waist, and covering it with your blanket. You might even consider simply throwing your most valuable items in your pockets or tucking them away somewhere on your person while you snooze, for good measure.
Stay focused on your destination.
We're not going to sugarcoat it—overnight buses are often uncomfortable and seem to drag on forever. The true key to surviving your trip is to keep your eyes on the prize. Picture where you're going (and look at that ticket price again) to remind yourself why it's worth it. It might feel like you'll never make it there but we promise, you'll be in an exciting new place with access to a real bed and hot shower again soon!
The new and used buses we carry at Las Vegas Bus Sales are designed for both short and long-term travel. Our coach buses and shuttles are ideal for overnight bus companies looking to entice customers with a quality vehicle.
Visit us online to browse our expansive inventory and contact us today for more information on any of our new and used buses!