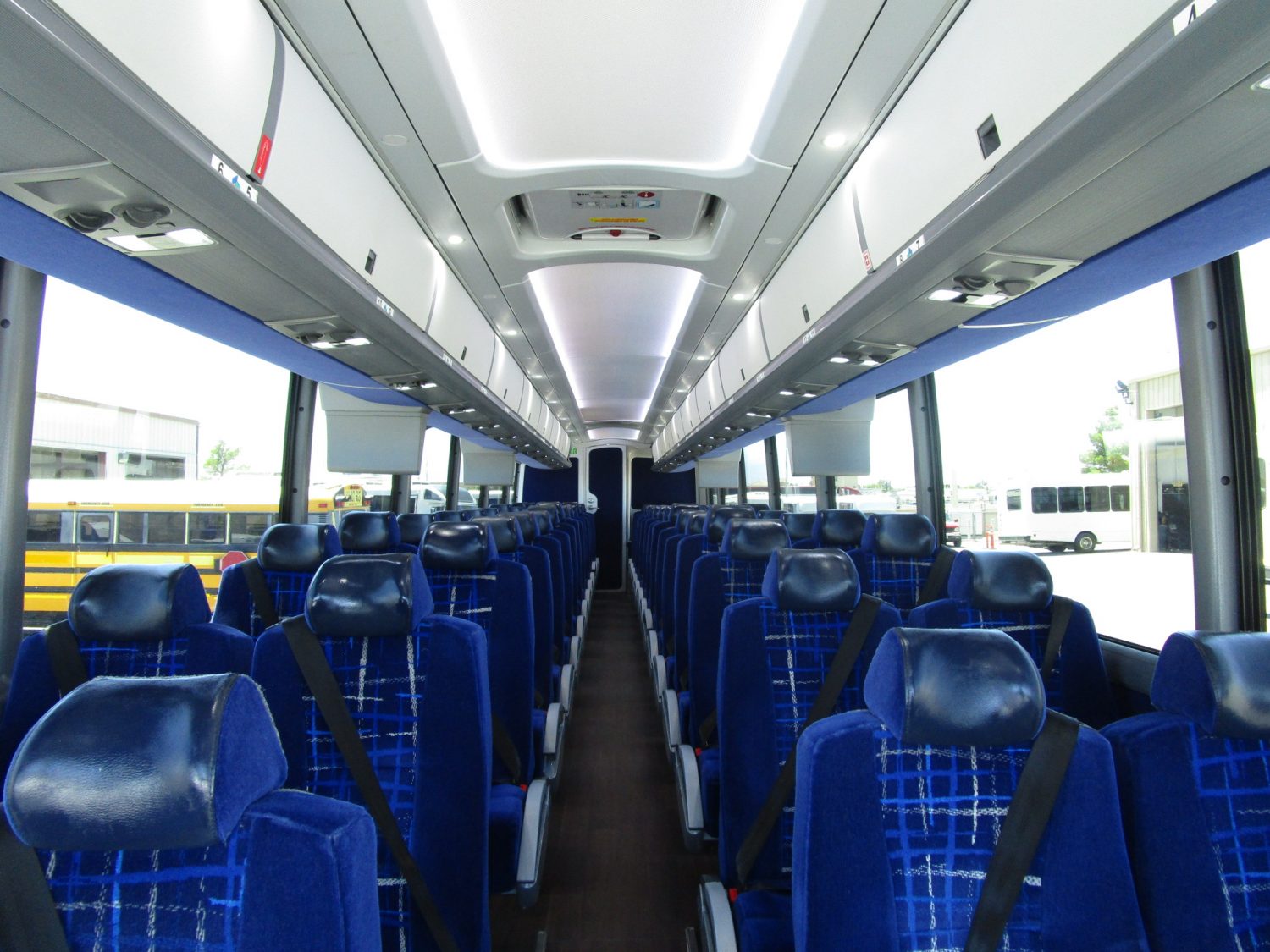 Businesses in the bus travel industry have a lot to compete with these days. With options like flying, high-speed trains, and the latest private vehicle models, you have to constantly be looking for ways to convince travelers to choose you and your buses for their transportation needs.
Many bus manufacturers are responding to this rise in competition by finding ways to outfit new models (and upgrade used ones) with the same modern amenities passengers enjoy on those other modes of transportation. From our years of experience in the bus industry and a little research, here are the coach bus features that matter to long-distance travelers the most:
Air Conditioning
Can you imagine spending 8 hours inside a bus in August with no air conditioning? Well, your passengers don't want to either. Air conditioning for your coach bus makes a huge difference in comfort, especially because coach buses are typically used for longer trips. If your bus doesn't have AC but the train does, there's no competition.
Comfortable Seating
A lot of passengers choose to take a bus rather than drive themselves because they want the chance to relax as they're traveling. To do that, they need seats that offer as much comfort as possible for a long bus trip. Seating with ample legroom, comfortable material (leather or upholstery), a headrest, a footrest, and that can be adjusted and/or reclined is what long-distance travelers are looking for.
Bathroom
A bathroom is another key feature for assuring convenience and comfort for passengers on a long bus trip. In fact, when surveyed about amenities they'd like to see in a bus, almost half of all individuals asked said they would rather have a spacious bathroom than a lie-down bed on a bus. An onboard bathroom also makes your bus more accessible to individuals with health conditions who need to use one frequently.
WiFi & Power Outlets
In the age of tablets and smartphones, it should come as no surprise that WiFi access and charging outlets are a huge attraction for travelers. Especially because most airlines charge a fee for on-flight internet, being able to offer complimentary WiFi can be a good way to set yourself apart.
If you're looking for a coach bus with all the bells and whistles, Las Vegas Bus Sales has you covered. Our new and used coach bus inventory includes models with all the top amenities you need to keep travelers coming back to you for every trip. Most vehicles can also be customized with additional features upon request.
Browse our selection of buses online and call our team with any questions today!