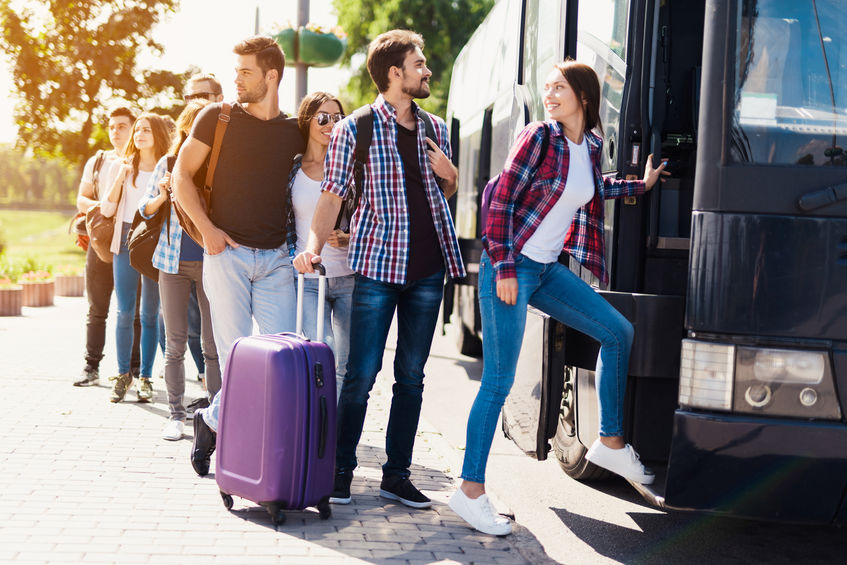 Do you have big travel dreams but no idea where to start? Or are you afraid to go alone and can't find anyone to join you for a trip? Group travel might be the solution you're looking for!
Making the most out of any travel experience requires a great deal of planning, knowledge about your destination, and for many, the right people to explore with. If you haven't considered traveling with a tour group before, here are a few reasons why it might turn out to be the best adventure you've ever had!
You'll have to do way less planning.
Organizing a trip independently requires a lot of time and energy spent researching and planning. When you opt for group travel instead, your tour director or travel agent will handle all of those meticulous details. You can focus on being excited about your trip knowing your lodging, transportation, itinerary, and other needs have been expertly taken care of (likely for the best deal too!).
Group travel is safer.
Traveling solo or with a friend is thrilling, but it can also be dangerous when you're in a new and unfamiliar place. Having someone who is experienced in travel and familiar with the area available to handle any problems will be a great comfort. A tour group leader will know the safest routes, emergency resources, and probably be able to communicate in the native language.
You'll experience the best of your destination.
Tour guides and companies plan group trips based on years of research and experience in the travel industry and destinations they offer. Enlisting one to organize your trip will ensure you have access to that insider info and see everything worth seeing during your experience. They'll show and teach you about the best sites and attractions (even ones the internet doesn't know about), dining, shopping, and more.
It gives you the opportunity to meet new people and form instant friendships.
Traveling in a group exposes you to new people with different perspectives that will enhance your trip and maybe even change your life. Experiencing a new place and adventure like this together is an incredible bonding experience. You may even come out of your trip with a lifelong friend.
The new and used buses we have for sale at Las Vegas Bus Sales are the perfect way for tour companies and anyone looking to dip their toes in the group travel industry to show their travelers the wonders of the world. Move between the different sites efficiently, comfortably, and with a great view with one of our luxury coach buses, shuttle buses, or even a used school bus!
Check out the vehicles currently available on our website and contact us today to learn more about our inventory!