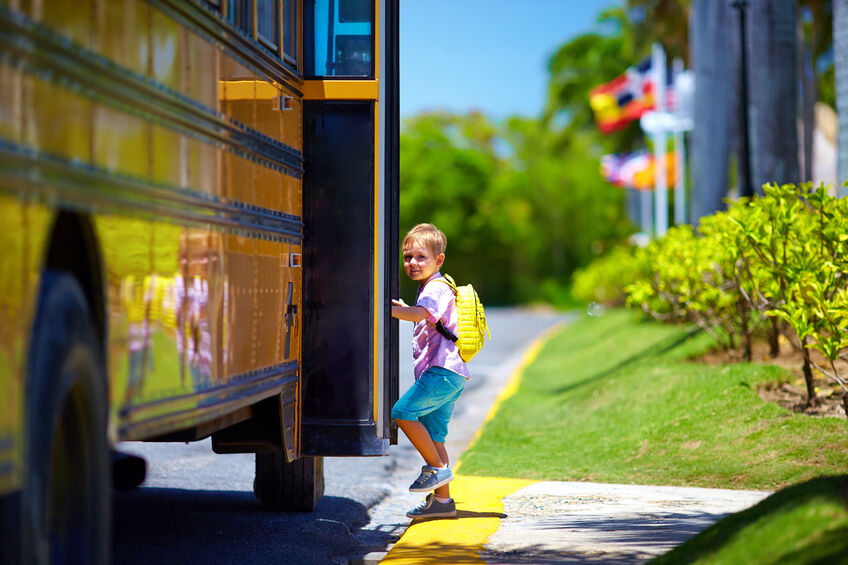 School buses are high-risk environments for children with autism. The crowded and enclosed space with loud noises can cause these students to become uncomfortable, which can lead to lashing out or extreme agitation. With proper training and planning a bus driver or bus driving aid can help students with autism feel more comfortable on the school bus.
Here are some helpful tips for transporting students with autism!
Stick to a Routine
One of the best ways to help a child with autism is by consistently following the same routine. The child should be picked up at the same time in the same place, and the bus should follow the same route. If there is any change in the daily routine, the student should be told as soon as possible. Children with autism should also be assigned a seat that works best for them. A seat near the driver may be perfect for one child on the spectrum, while the sound of the door opening may upset a student who is more sensitive to noise.
Always Remain Calm
When approaching a child with autism who is upset, the bus driver or aide should speak in a calm, modulated voice and give clear, concise directions devoid of options or rationalizations. If the student is engaging in dangerous behavior, school bus staff should redirect them with something that brings them comfort—weighted blankets, vests, wrist weights, stickers, and sensory balls. If the student has a behavior management plan, that should be followed first.
Create an Individualized Transportation Plan
Having an Individualized Transportation Plan (ITP) for each student with autism who may have problems on a school bus is crucial for the safety and wellbeing of everyone aboard. The ITP is usually part of a child's Individualized Education Program. If not, school transportation personnel and the child's IEP team can develop one.
The ITP should include the child's disorder, sensitivities, triggers, how they are likely to react to triggers, and techniques that calm them down. If the child has a behavior management plan, that should be in the ITP and the names and contact information for the child's teachers, intervention specialists, and parents.
Deciding to become a bus driver is a huge responsibility and should not be taken lightly. The first step of transporting any students to and from school is to have a safe and reliable bus. At Las Vegas Bus Sales, we have a variety of new and used school buses in top condition.
Give us a call today at (877)456-9804 for more information about the buses we have available!