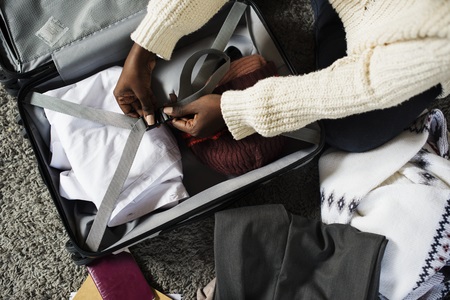 If you're planning to take a long bus trip, you should be prepared to pack a few must-have items beforehand. Understanding what essentials you need while embarking on a long bus ride can help make the trip faster and smoother.
Here are a few things to pack for your next bus trip!
Small Snacks
If the bus ride is a few hours or more, you're going to get hungry, and often, the eateries are stops that can get costly. Bring some small snacks with you that will satisfy your appetite. Bringing water with you is also recommended to quench your thirst and keep hydrated.
Entertainment
Grab whatever book you're reading, download a good podcast, or put on some music and admire the view out the window. Stick to one or two entertainment items to avoid taking up valuable backpack space. Most buses usually have free Wi-Fi as well, which means that your laptop or personal device can stream entertainment with ease.
Sleeping Accessories
Since sleeping sitting up can feel uncomfortable, take along everything you need to get a good night's rest. Travel pillows support your neck and come in affordable versions. If light or sound often disrupts your sleep, bring an eye mask or earplugs.
Light Blanket or Layers
You don't know if the bus will be cool or warm inside or the temperature during any planned stops en route to your destination. So, when packing your travel outfits, make sure to include a sweater or sweatshirt to put on when you feel chilly. If you think the bus will feel cold, bring a light blanket to use as you nap or relax.
With these supplies in tow, you'll be ready for your next lengthy bus trip, and before you know it, you'll be at your destination!
At Las Vegas Bus Sales, we have everything from coach buses to transit and trolley buses that are perfect for large group transportation. If you are looking for a high-quality new or used bus to add to your fleet, contact us today at (877)456-9804 or browse our inventory online!