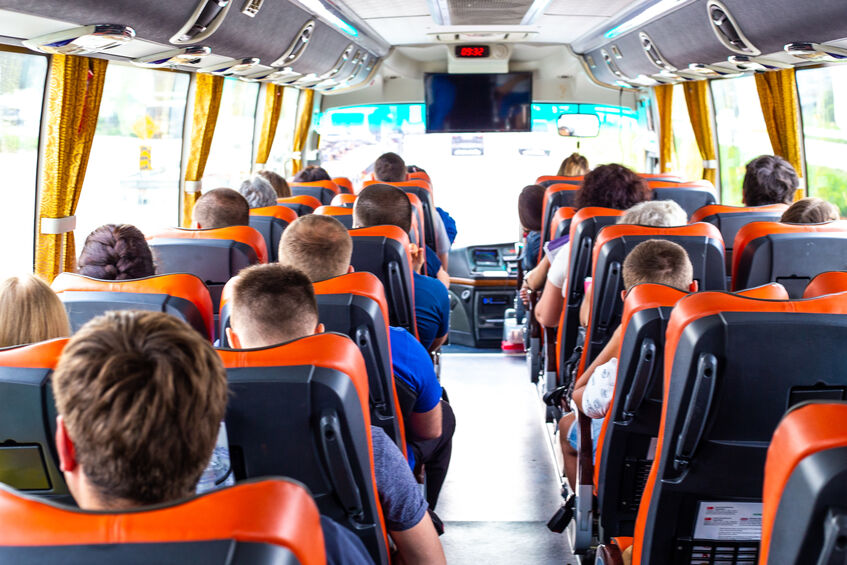 Corporations rent buses for several reasons, ranging from small local gatherings to full-fledged events that'll have you cross over to another state. For each of these occasions, there exists a bus type that will satisfy all your transportation needs.
Here are some of the most common uses for corporate bus rentals!
Holiday Parties
Holiday parties are the perfect opportunities for your employees to get to know each other outside the regular confines of work. Regarding corporate celebrations, safe and reliable transportation is key, especially when alcohol may be involved. Rather than going through the hassle of finding a designated driver in your group, rely on a trusted and experienced bus driver to get everyone safely home. Shuttle services are usually recommended for holiday parties and can be arranged to fulfill a multi-spot itinerary to drop off employees at their homes.
Corporate Retreats
Corporate retreats are a great way to reward your staff's hard work. Whether your event involves an out-of-town excursion or perhaps something closer to headquarters, a corporate bus rental will ensure your team has a safe way to get there. Plus, it beats sorting out individual car transportation for each employee.
Not only is renting a bus more cost-efficient, but it also creates a unique opportunity for team bonding outside the office. Take it easy, get to know your colleagues, and enjoy the ride!
Company Training
Training in a group setting is the most cost-efficient way to ensure you can onboard new employees simultaneously. Sometimes, this requires organizing offsite training experiences at a remote location where transportation can be challenging. Organizing a shuttle service or chartering a bus is the best way to get your new employees to the training location on time. Relying on public transportation may not guarantee everyone arrives on schedule, whereas, when chartering a bus, you can work around a set schedule and create your own personalized itinerary.
If you are a corporation or a bus rental company looking for safe and reliable transportation options, Las Vegas Bus Sales has you covered! Browse our inventory and find a wide selection of buses for any occasion!
Contact us at (877)456-9804 to request more information.