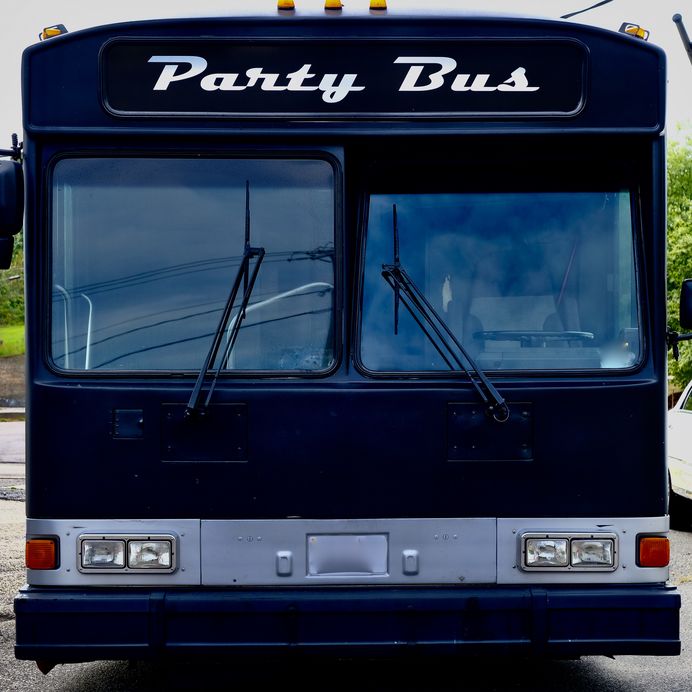 Planning all of the details for and executing them on your wedding day can be stressful. As you're getting ready for the big event, the last thing you want to have to worry about is coordinating who is driving you to each venue or somehow get stuck driving there yourself.
Traditionally, this problem has been solved by hiring a limo service to chauffeur you and your wedding party around. However, in the modern wedding era, there is a strong case to be made for renting a party bus instead. Consider these reasons below why a wedding party bus may be the superior option for your special day!
Travel with more people.
One of the most obvious advantages of a bus over a limo for your wedding is that it offers space for more guests. This makes it an especially great option for those with larger wedding parties, or if you just want to bring some extra people along for the ride.
Start the fun early.
With amenities like lights, music/TV, space for dancing, and BYOB policies, a party bus will let you get the festivities started before your events begin. The fun party atmosphere will get everyone hyped (and can help calm any nerves in the bride or groom). For weddings that are more casual and focused on fun and celebrating together, a party bus is the perfect way to kickstart the day.
Transport everyone safely.
You should be spending your wedding day focused on the exciting milestone you've reached, life you're starting, and the party you're having to celebrate those things. With a party bus, you won't have to worry about traffic, parking, or designated drivers for you or your VIP guests. A professional driver will make sure you and your party get everywhere you need to be—the ceremony, photos, reception, and after party—on time and safely, in a vehicle designed for safe group travel, no less.
Are you a bus rental company thinking about hopping on the wedding party bus train? Las Vegas Bus Sales has new and used coach buses and shuttle buses that are up for the job. Our vehicles are verified by experts for safety and quality, so all you'll have to worry about is transforming yours into the traveling party of every customer's dreams.
Contact us today to learn more about any of our new and used buses for sale!