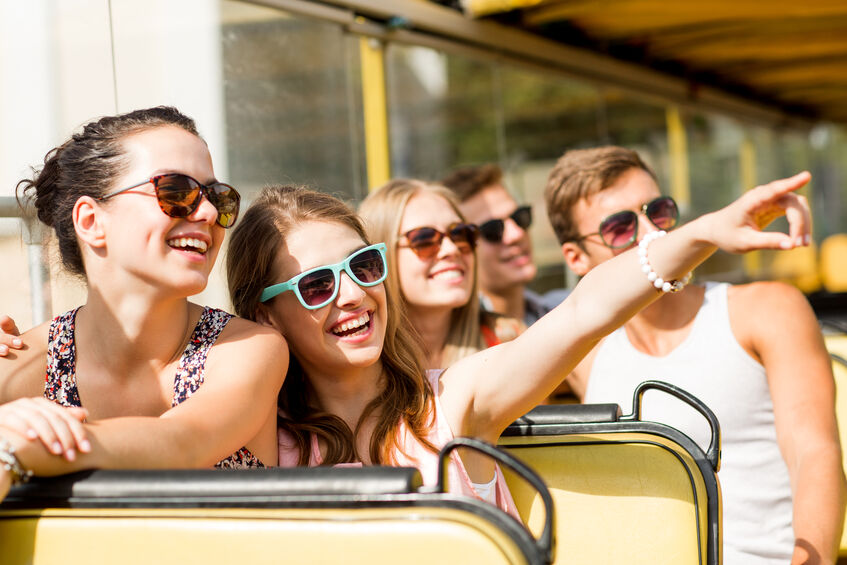 With Covid-19 restrictions beginning to lift and the weather warming up, many people are purchasing their summer concert tickets. You plan your outfits and decide who you're going with, but what about safe transportation? Putting all your friends into one car is not ideal, especially with the certainty of lines and trying to find parking. Spending a few hours in a cramped vehicle and wasting precious gas can dampen the mood.
Here are a few reasons you should consider renting a bus for your next summer concert!
Easier to Travel with Large Groups
If you have a large group of people to go to the concert, renting a bus is the best option. Instead of driving multiple cars and finding a place to meet, you can all meet up at the same place and time. You will not have to find separate parking spots, and you won't be separated from each other at the end of the concert. It's also cheaper to have everyone chip in on the price of the rental bus than to drive separately.
Safe While Traveling
Having a professional driver bring you home or to your destination is the safest option when planning concert transportation. You won't have to find multiple designated drivers, and you can feel confident knowing that your bus driver has been trained to provide the safest experience for all passengers.
Maximum Comfort
While traveling by bus, you will have a spacious and comfortable place to relax and prepare yourself for the concert. Some buses are equipped with a bathroom on board, which is a relief if you must spend a long time in traffic. Other amenities such as air conditioning and radio may be available, so it's important to ask about them before deciding which bus to rent.
It's important to properly plan out your concert transportation to ensure you have a safe and enjoyable experience. At Las Vegas Bus Sales, we provide new and used buses that are reliable and of high quality. We have a bus for any occasion, from large coach buses to smaller shuttles!
Call us today at (877)456-9804 to find out what buses we have available for your rental business.