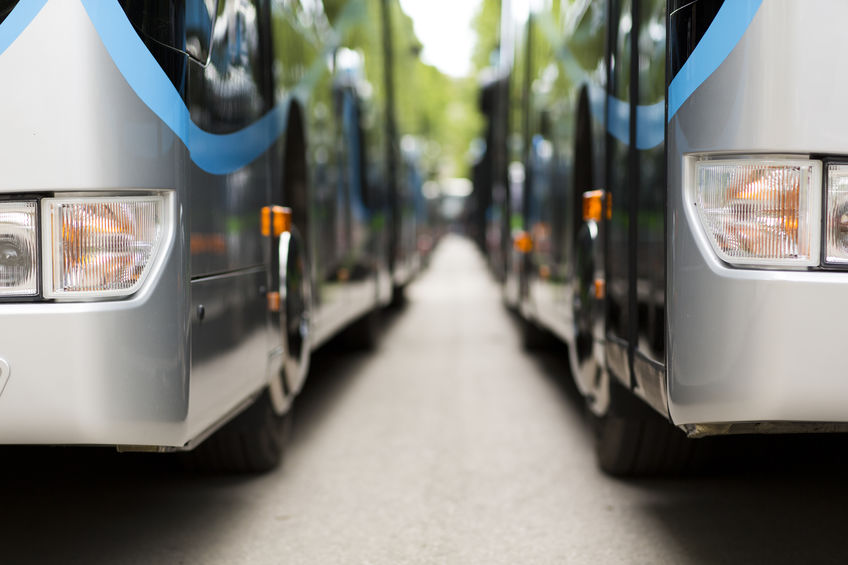 When it comes to group travel, a bus is one of the most efficient transportation options you can get. Buses make it easy to keep everyone together, stick to an organized tour or travel schedule, and are better for the environment and your wallet!
If you're using a charter bus to make a long-distance trip or go sightseeing in a new city, you need to be respectful of the vehicle, your fellow passengers, your driver, and any other staff members onboard. Abide by the following charter bus etiquette tips to ensure your whole group's experience is unforgettable for all the right reasons!
1) Pack a light carry-on bag.
The nice thing about a charter bus is that there's plenty of room to store the belongings of every passenger. Most of your luggage will be stored below the bus, but you can bring a carry-on bag to keep handy in the overhead compartment. Just remember that you're going to have to share this limited overhead space with other passengers too. A small bag with a few essentials is all you need!
2) Arrive on time.
Charter buses are often not allowed to leave until everyone on their list has been accounted for. If you're running late, you're going to hold up the entire trip. Especially if you're doing a hop on hop off sightseeing tour, your tardiness could delay the whole rest of the day or even make you miss a scheduled stop. Be respectful of your fellow travelers and the bus driver and arrive on time (or even better, a few minutes early).
3) Be quiet during the trip.
Speaking of respect, take care not to disrupt the experience of other passengers, interrupt your tour guide, or distract your driver by being loud. If you're talking to someone near you or have to make a phone call (which you should avoid while on the bus anyway), keep your voice low. Also remember to bring your headphones if you plan on watching something or listening to music on any electronics.
4) Be considerate with your food.
It's understandable that you may want to bring a few snacks for your long bus trip. As a general rule though, you should choose food that isn't too loud to munch on, doesn't have any strong or lingering odors, and that doesn't contain common allergens, such as nuts. When you're done eating, throw your garbage in designated trash bags or, if there aren't any, hold onto it until you exit the bus. If you spill, drop crumbs, or make any kind of mess, clean it up promptly.
If you're looking for a quality, spacious charter bus for your company or next group trip, the new and used highway coach buses and luxury shuttle buses we have available at Las Vegas Bus Sales have everything you need and more! Just let us know the size, amenities, and other features that will fit your needs, and our team will help you find the perfect vehicle.
Browse our inventory online and contact us today to inquire about a specific model!