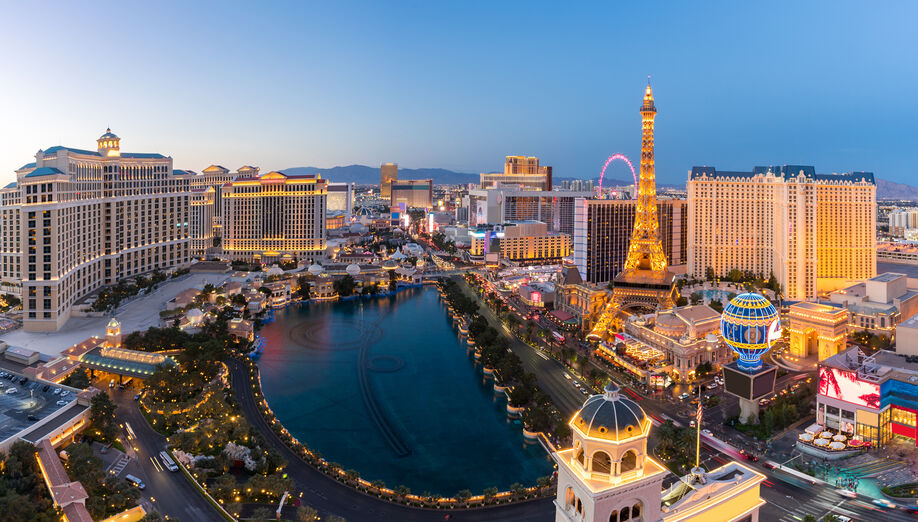 Las Vegas is a city like no other. The cosmopolitan city is a big playground offering many things to see and do, particularly on the Strip, where you'll find endless restaurants, shops, casinos, and adventures on every corner.
Make the most of your trip by exploring these must-see attractions in Las Vegas!
The Strip
The 2.5-mile-long central section of Las Vegas Boulevard, which runs through the city from northeast to southwest, known as the Strip, is where the action is. Lined with huge entertainment palaces, many built with a defining theme, and home to performance venues, luxury hotel rooms, and fine dining.
It's particularly impressive at night when the city is illuminated by an endless succession of glittering neon signs. This area is a never-ending feast for the senses.
Bellagio Hotel & Casino
The Bellagio is a high-end resort where you can visit the Gallery of Fine Arts, Botanical Gardens, and the Conservatory. The place houses several restaurants, a spa, and a salon, apart from the legendary Bellagio casino, one of the biggest Las Vegas tourist attractions.
Apart from all this, the beautiful fountain here is another famous feature. Every fifteen minutes, the fountain goes off with a beautiful showcase of water and a music set. This fountain show is a must if you want free things to see in Las Vegas.
The Mob Museum
The Mob Museum, or the National Museum of Organized Crime and Law Enforcement as it is officially named, is housed in a 1933 Neoclassical building, formerly the US Post Office and Courthouse, that has its own history. It was one of the locations for the famous Kefauver Committee hearings in 1950, which revealed some ugly truths about organized crime in Las Vegas and across the US.
The museum tells the factual history of the Mob in America through engaging, interactive displays and video clips. Exhibits deal with everything from individual characters and events to the culture and fashion associated with the times.
Stratosphere Tower
At almost 1150 feet, the Stratosphere Tower offers several good reasons to drop by. On the top, you can enjoy some thrill rides, like SkyJump, Insanity, and Big Shot. If you are someone who does not enjoy the adrenaline rush, the outdoor deck offers some great views of the city, making it one of the best places in Las Vegas.
Save money with group travel and rent, or invest in a bus for your trip to Vegas! You can share the cost and responsibility of driving the car amongst yourselves, giving you more freedom to stop anywhere at any time without having to rely on public transportation or ride-sharing apps.
At Las Vegas Bus Sales, we have a huge selection of new and used buses for sale. Contact us today at (877)456-9804 to request information about our current inventory!