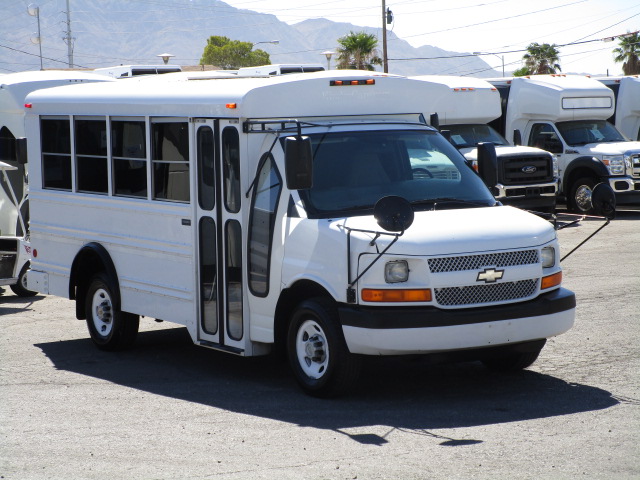 Planning a vacation or extended trip with a group a friends, family members, or even colleagues is a fun and interesting experience. Group travel is a great way to explore new and exciting places while creating new bonds and strengthening existing ones among you and your companions. The tricky part? Coordinating the actual travel aspect of your trip.
For smaller groups looking for a better option than carpooling in multiple vehicles, but who don't quite need an entire coach bus, a minibus is an ideal solution. Consider these reasons why a minibus could be perfect for your next group trip!
1) Your travel experience will be more fun.
Although plenty of memories will be made and good times will be had once you actually get to your destination, the journey to and from your travel spot has just as much opportunity for fun. Your trip will be far more memorable if you spend your traveling hours together in one vehicle, rather than in separate cars. After all, a road trip is an adventure in and of itself!
2) Enjoy a more comfortable ride.
A minibus can offer you and your travel companions more space and better amenities than a typical car or even van rental. Everybody will have more room to stretch out and move around, as well as plenty of overhead and rear storage space for their belongings. Many minibuses also come equipped with other luxury features to keep you comfortable, such as plush seats, reclining seats, televisions, and even WiFi.
3) Minibuses are a safer travel option.
Unlike most cars, buses are built with group safety in mind. Personal vehicles may have more safety measures in place for the individual, but buses are designed to keep a larger number of passengers safe. Minibuses have features such as dual rear wheels, steel cage construction, and other design aspects that make it more stable and secure for groups to travel over various terrain.
4) Save money when your group travels in a minibus.
Traveling together to the same destination in a single vehicle will be far more cost-efficient (and energy-efficient) than taking multiple cars to the same place. Especially once you split the cost of buying or renting the vehicle, gas, and other travel expenses among the group, you'll be saving a considerable amount of money. Plus, a minibus is a cheaper alternative to a full-sized coach bus if your group is smaller.
The compact shuttle buses we have at Las Vegas Bus Sales are the perfect travel solution for groups who need a safe, efficient, and comfortable means of transportation to their shared destination. We also have mini daycare buses available for groups looking for an even more budget-friendly travel option.
Contact our team today and we'll help you find the perfect vehicle for your group's next trip!