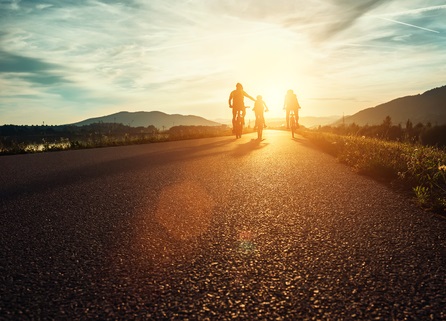 It is no secret that the tiny house movement has swept the nation in hope of simplifying life and living with less.
Many tiny homes are engineered out of trailers, but recently, the conversion of used shuttle buses have gained popularity.
Converting a shuttle bus to a tiny house makes it easier to travel without the hassle of hooking your house to your truck.  Instead, combine your house and your vehicle into one!
Embrace Tiny Luxury
Who says a tiny home can't be just as luxurious?  By downsizing, people find the cost of needed materials also decreases, leaving them more room to afford products.  Converted buses are excellent foundations to build your home upon. Using reclaimed materials and salvaged wood you can be sure to create a comfy environment.  The large windows that shuttle buses already offer maximize light and create the illusion of a bigger space.  By removing the seating, you can easily make room for water storage tanks and a hot water heater which supplies running water for many appliances.
Benefits of Conversion
For some people, it is a no brainer to hit the road. One family who moved into their converted shuttle bus from their costly apartment in Manhattan fulfilled a dream they originally thought would take a life time.  For David and Madison Bowman, the couple agreed that since it is the 21st century with nearly everything available via internet, including work, it was a no brainer to downsize and pursue their own dream of visiting all the national parks in one year.  Before their children reach school age, they decided to take advantage of this precious time together living in a shuttle bus.
Tiny homes are crafted out of all shapes and sizes but the biggest benefit of repurposing a shuttle bus is taking advantage of the large windows and simplified transportation. Las Vegas Bus Sales has plenty of shuttle buses available for purchase.