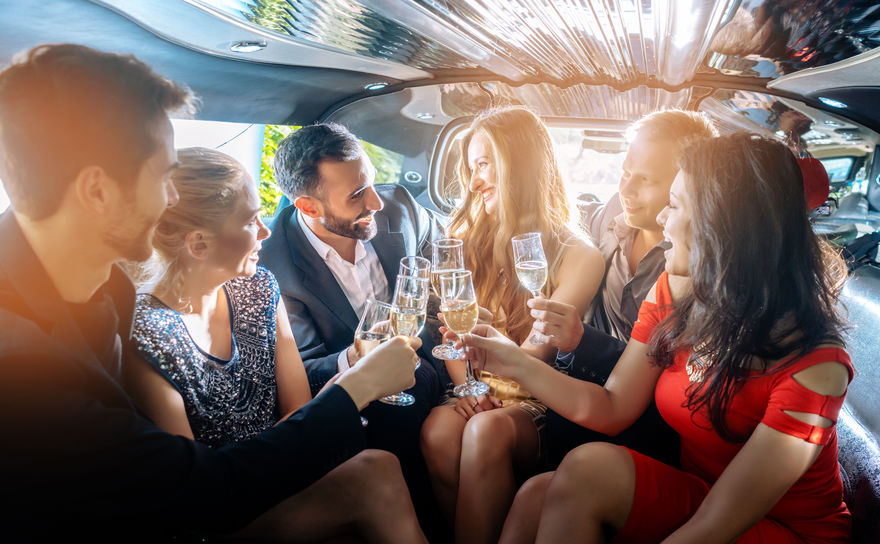 Gone are the days when group celebrations were confined to static venues. The rise of party buses has ushered in a dynamic era of group gatherings, where the venue comes to you, moves with you, and creates an unforgettable journey.
Here's how party buses are transforming the way we celebrate!
The Moving Venue
Party buses are changing how we think about venues by offering a customizable and mobile space. They are equipped with high-end sound systems, lighting, and comfortable seating – everything you need for a private club experience. The ability to design the space according to the occasion means that every party on a party bus is unique.
Celebrations Without Interruptions
Traditional celebrations often require moving groups from one place to another, interrupting the flow of the event. Party buses keep the celebration seamless, ensuring the fun doesn't stop between destinations. Whether you're touring the city's landmarks or hopping between clubs, the party rolls on.
No Designated Drivers Needed
Party buses provide a safe way for all guests to enjoy the festivities, with a professional driver at the wheel. This eliminates the need for a designated driver and ensures a worry-free experience.
Personalized Itineraries
Party buses provide the freedom to craft customized itineraries. Whether you're keen on exploring city sights, taking a break from the hustle and bustle of the city, or arranging a personalized tour of local hotspots, the night is yours to plan. This degree of personalization is often hard to achieve with standard event venues.
All About Convenience
Planning group celebrations can be quite a task. Coordinating multiple vehicles, parking, and meeting points can be a logistical challenge. But with party buses, all these hassles can be avoided. These buses offer door-to-door service, meaning guests can be picked up and dropped off at their desired locations, making the entire experience much simpler and more convenient.
An Inclusive Experience
Accessibility is another highlight. Party buses are designed to cater to various needs, ensuring everyone is part of the celebration. From easy boarding to comfortable seating, they consider the diverse requirements of guests, making inclusivity a priority.
As group celebrations become more popular, party buses offer a safe, convenient, and luxurious way to party while providing a dynamic venue that can adapt to the partygoers' spirit.
If you're ready to take your celebrations on the road and create lasting memories with friends, family, or colleagues or even start your own party bus rental business, now is the perfect time to browse our extensive selection of new and used buses online at Las Vegas Bus Sales! From cozy shuttle buses to spacious coach buses, we have an option for any size party.
Contact us at (877)456-9804 for any questions regarding our inventory and view our financing options online today!