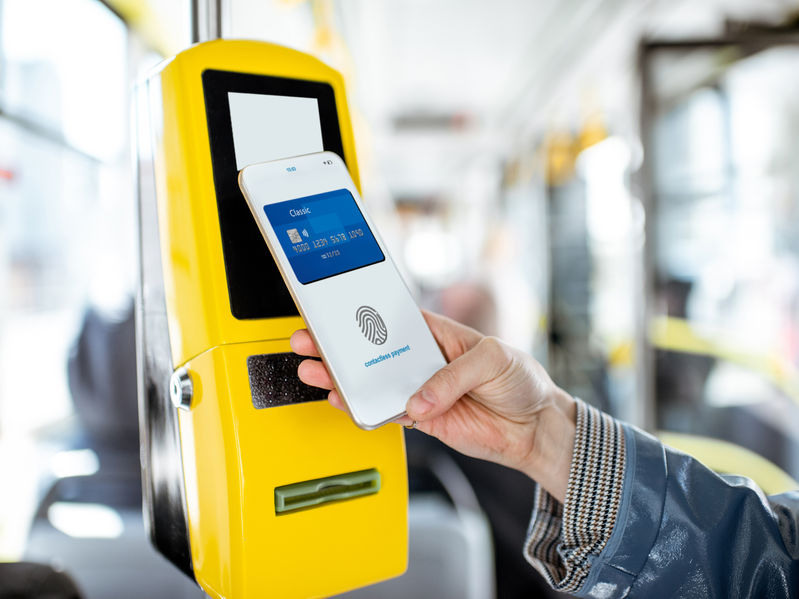 The good thing about being in the transportation business is that there's always going to be a demand for it. But when you own or manage a bus business, whether it's a private company or a local public transit system, keeping up with the evolving industry is a little more challenging. Too many people overlook buses in favor of other modes of transportation, such as cars, trains, and airplanes.
The key to competing with these popular alternatives is to constantly look for and implement strategies to make your buses a modern, appealing option that can meet your passengers' needs just as effectively. Here are a few ideas to help your bus business attract more customers and provide an improved passenger experience to keep them coming back!
1) Give your website a mobile-friendly makeover.
The majority of people want to be able to do everything from their phone these days. If a person can't read your bus schedule and buy tickets from their phone, they will probably just move on to a competitor that does offer those features. That's why you need to make sure your website has all of the information passengers need to use your buses readily available in a format that is easy to navigate, especially on a mobile interface.
Ideally, passengers will be able to buy tickets, show them from their phone, access updated bus schedules and routes, and maybe even GPS track buses on the road. It might be wise to invest in an app, which will be even more convenient for them.
2) Update your ticketing system.
A highly efficient ticketing system will make your passengers' entire transportation experience faster and much easier, especially for public transportation vehicles. Most modern buses use some variation of a "tap and go" system. The passenger has their ticket, steps onto the bus and taps it on a scanner, and goes to their seat. If you go electronic with your tickets, that's even better.
This system takes much of the hassle out of buying, presenting, and having the driver check individual physical tickets. Saving even just a minute per passenger that boards will add up throughout the day and help keep your buses on schedule.
3) Schedule the buses more frequently.
Speaking of bus schedules, the more often your buses run, the more accessible they are to your customers. Take a look at your current bus schedule and see if you can rework it to have vehicles running routes more frequently. You may be surprised to find that there is usually room for improvement.
If you can swing it, buying more buses for your fleet is another way to accommodate a greater number of passengers. Having more vehicles also keeps your buses running on schedule—one of the biggest concerns of your customers. When your buses arrive on time, passengers will see you as reliable and trust you with their transportation needs.
4) Create a loyalty program.
Starting a loyalty program for passengers who use your buses is a great way to attract new customers and reward repeat ones. Showing your appreciation for customers will set you apart from a lot of the competition and give people an incentive to choose you again and again.
If you're a public transportation operation, you can offer something like discounted tickets for passengers who ride a certain number of times per month. If you're a private company that does longer-distance rides, you might try offering a free or discounted trip after X number of tickets purchased. You may even consider partnering up with local businesses to come up with a deal that benefits you both (i.e., buy a coffee at this shop and get a discount on a bus ticket and vice versa).
5) Upgrade your buses.
Once you get customers to ride your buses, you need to give them a reason to keep coming back. The best way to do that is with a smooth, comfortable passenger experience. In addition to an efficient ticketing system, you'll also need top-quality buses where passengers can relax and feel safe. Use vehicles that offer seats with plenty of room, the latest safety features, and amenities to make passengers as comfortable as possible (AC, WiFi, storage space, etc.).
Your buses should also emanate quality from the exterior. If a bus looks old and run down from the outside, no one is going to expect a five-star riding experience. Remember—a passenger's first impression of your business is their first glimpse of one of your buses.
At Las Vegas Bus Sales, we have an inventory full of high-quality new and used buses that would make a perfect addition to your business. Our selection includes a variety of different bus brands, makes, and models to choose from. Many are outfitted with the modern features and amenities your passengers are looking for.
Contact us today about finding the perfect vehicles for your bus business!